K20 GPS Phone Tracker for Tracking & SOS PLATFORM/APP:
■ Real-time Tracking
■ Route Play Back
■ SOS Alarm
■ Listen
■ Pedometer
■ Speed Alarm
■ Geo-fence Alarm
■ Low Battery Alarm
K20 is a GPS Phone Tracker for elder, if you are finding GPS Phone with Tracking & SOS Function, Free Cell Phone Tracker, Free Cell Phone Tracking Location, Free Mobile Phone Tracer, K20 is your best choice .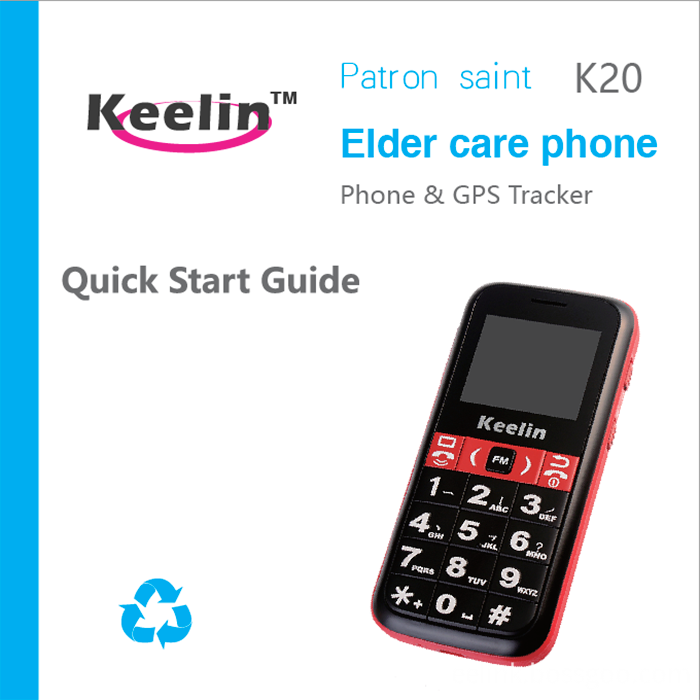 FUNCTION:
① Automatic Handsfree,mobile phone as well as gps tracker,special for the elder
② High flashlight, Large font, Loud voice, support TF card, Loud speaker of music and radio
③ High-accuracy GPS chip, GPS/LBS intelligent switching to realize accurate position
④ Keelin Tracking Service Platform, Keelin APP Client, SMS query
⑤ Remotely monitor, SOS alarm and many useful alarms/alerts
⑥ Call straight line to the elder (can get through even not answering the phone)
⑧ Built-in pedometer, daily activity of the elder is clearly seen from APP mobile client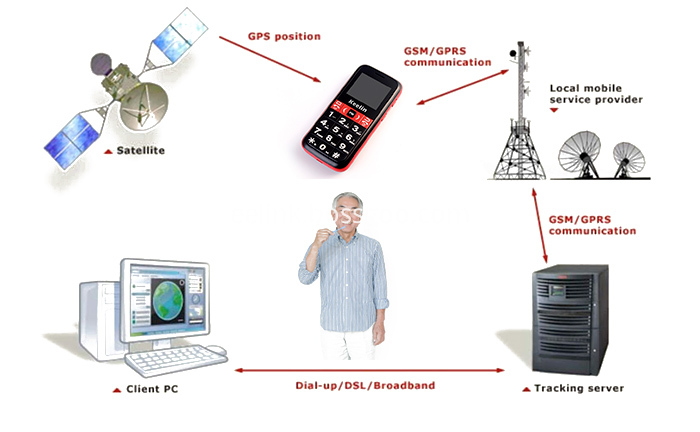 Attention:
Please recharge K20 when receive a low battery alarm.

PRODUCT FEATURES:
■ Supports quad bands,i.e. 850/900/1800/1900MHz, universal in the world.
■ GPS / LBS Double locating mode , support A-GPS
■ Keelin Tracking Service Platform, Keelin APP Client, SMS query
■ Eler phone, big font, big botton, big speaker,
■ One key to family , NiceDial
■ One Key SOS, Healthy management
■ High-capacity lithium battery, long standby
■ A key flashlight, FM radio, pedometer
■ GPS time, real-time latitude and longitude coordinates, altitude
■ Locally record GPS track to generate PLT file
■ Support EELINK protocol, can be integrated to any platform of the customer's
■ OTA upgrade firmware.

PRODUCT PICTURE: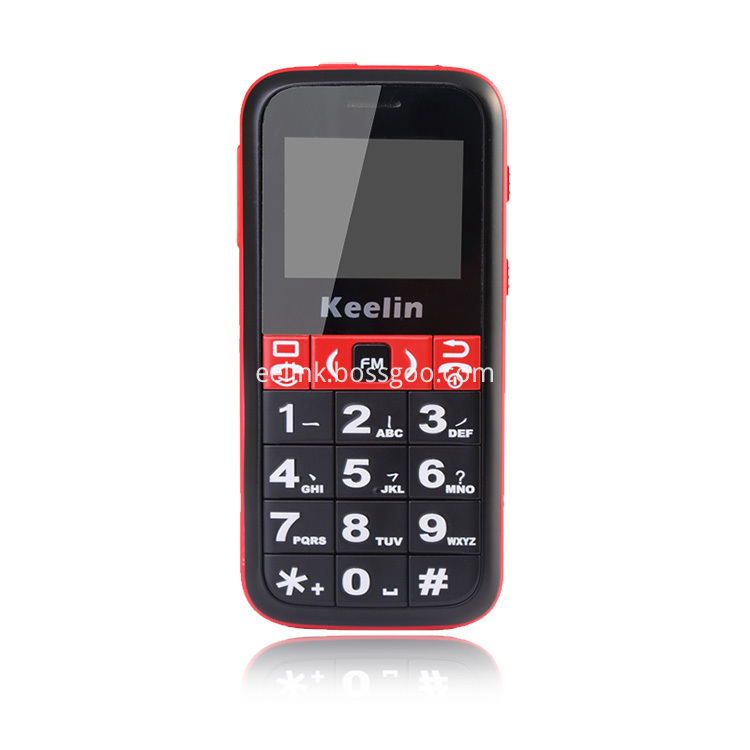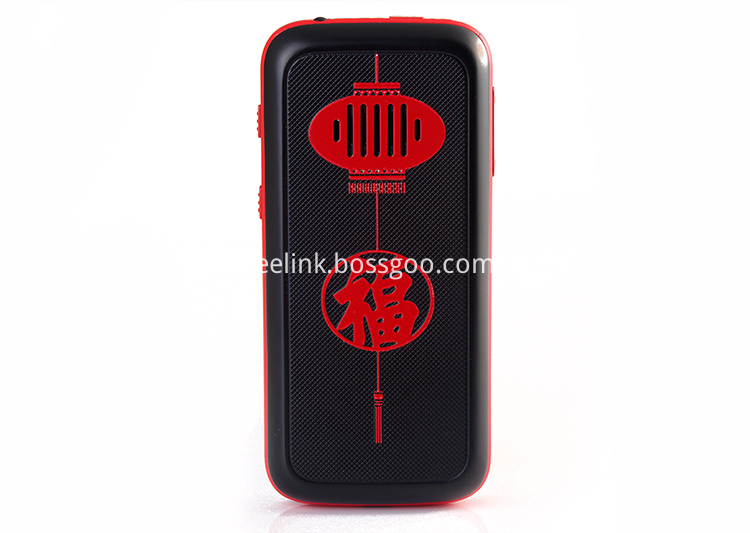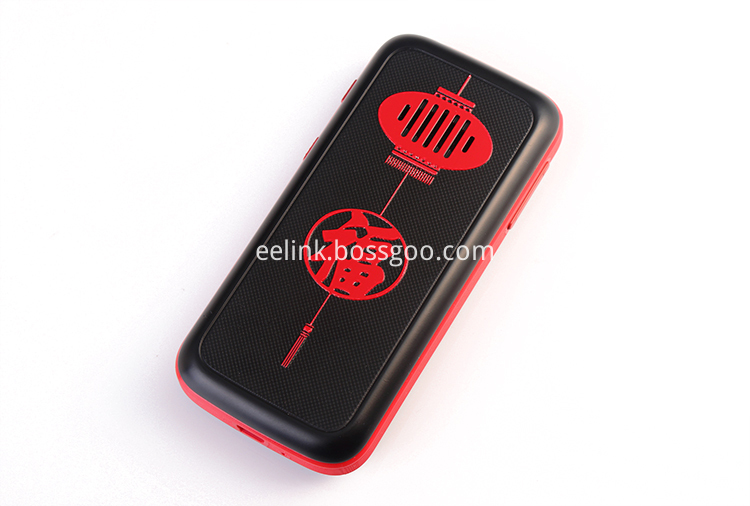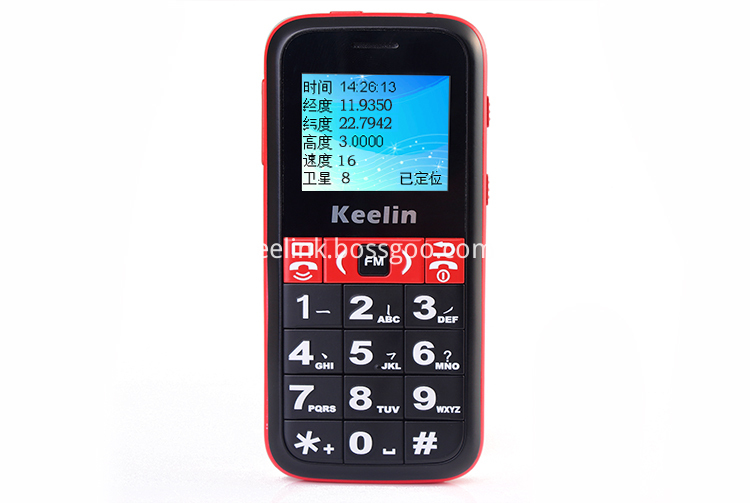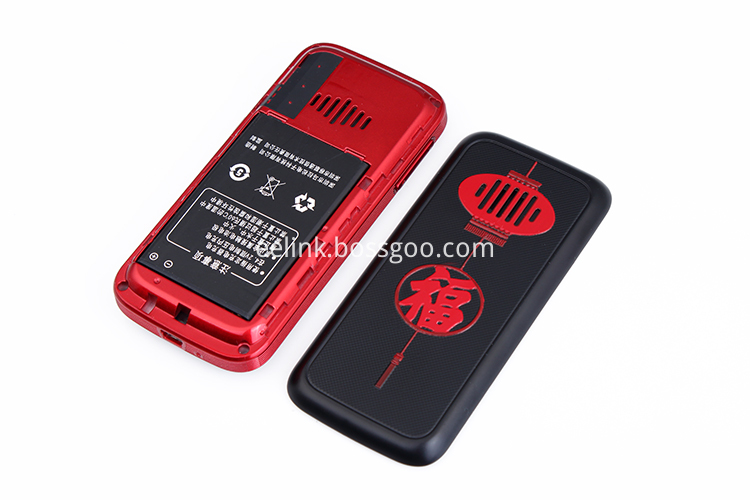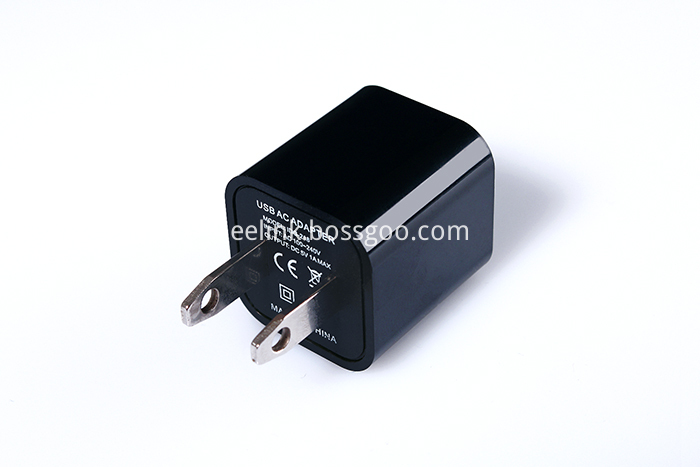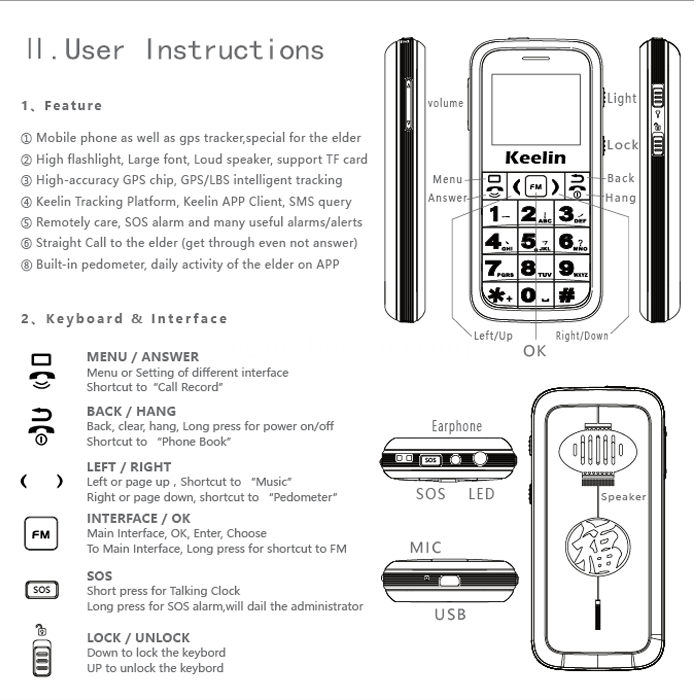 MENU / ANSWER
Menu or Setting of different interface
Shortcut to[Call Record"
BACK / HANG
Back, clear, hang, Long press for power on/off
Shortcut to [Phone Book"
LEFT / RIGHT
Left or page up,Shortcut to [Music"
Right or page down, shortcut to [Pedometer"
INTERFACE / OK
Main Interface, OK, Enter, Choose
To Main Interface, Long press for shortcut to FM
SOS
Short press for Talking Clock
Long press for SOS alarm,will dail the administrator
LOCK / UNLOCK
Down to lock the keybord
UP to unlock the keybord
GPS positioning accuracy

5-15m (Depend GPS signal)

GSM positioning accuracy

100-1000 m
(Depending on density of base stations)

GPS Frequency

1575MHz

GSM Frequency

850/900/1800/1900MHz

Hot/warm/cold start time

<3s,<15s,<60s

Battery capacity

2000mAh

Dimensions (mm)

115.5(L)X54.2(W)X16.4(H)

Operating temperature

-20℃~65℃

Operating humidity

20%~80%RH

Weight

110g
Keelin terminal monitoring platform is designed by EELINK, we can track, playback the device on the platform server.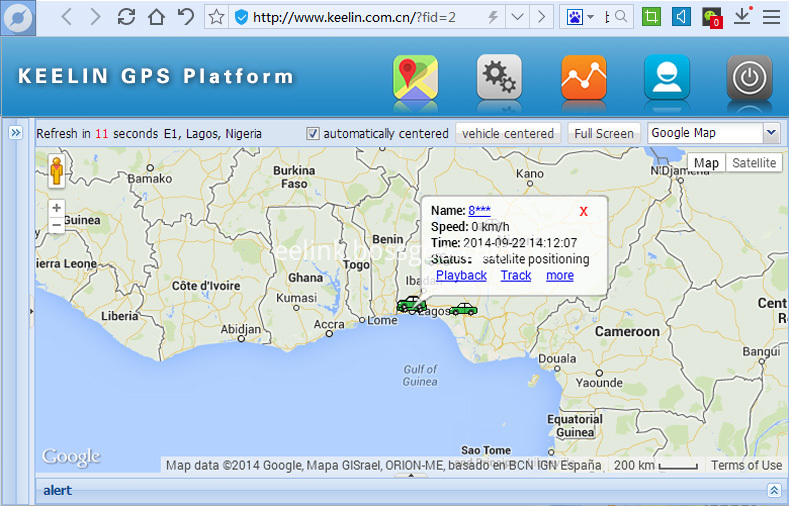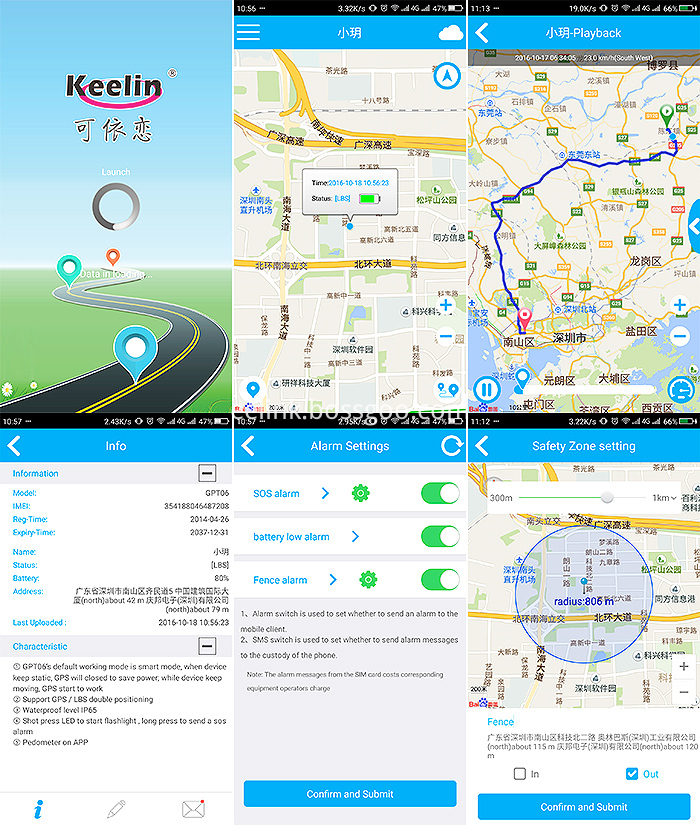 Warranty
*All products have been strictly Quality Checked in house before packing.
*All products have been well packed before shipping.
*One year warranty is provided for all models. We will bear maintenance cost during warranty.
Customization
Shenzhen Eelink Communication Technology Co. Ltd is a creative hi-tech company which focus on GPS tracker R&D and market leading. We offer customization according to different customer's requirements...
Case two
We design and customize one tracker used in food transportation industry for an American Logistic Food Transportation Company. This tracker monitors the food temperature all the way during transportation.
Case Three
Special Customization GPS Tracker for North American customer. We've got FCC, PTCRB Certificate and the defective rate is less than 0.1%. Sales volume has reached one million till now.
Case Four
Customize GPS phone for kids with multiple function of positioning, remote monitoring and radiation protection.
Our Company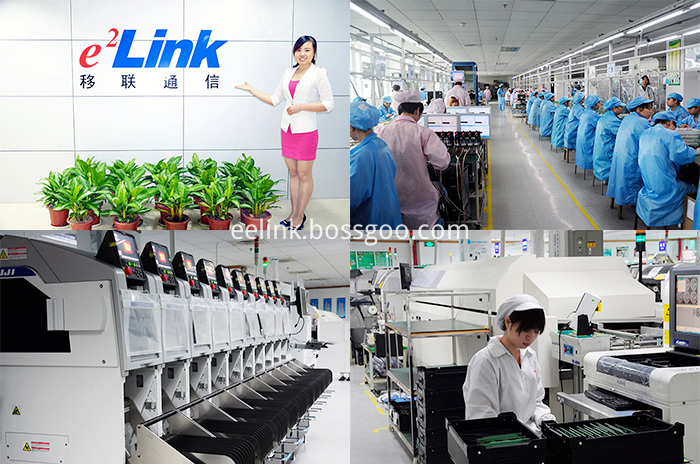 We can provide: GPRS+GPS tracker, WCDMA+GPS tracker, GPRS+Beidou tracker,Plug-in and play OBD vehicle tracker, Plug-in and play OBD diagnostics vehicle tracker, intelligent terminal for real time temperature and humidity checking. Our products are widely used in positioning and tracking vehicle,personal,pet and assets.This will realize the management for vehicle,person and cargo meanwhile the complete care for the elder and child. Eelink can truly understand your specific needs and complete different clients`requirements in terms of new designs, high quality and large production, you will also enjoy the service of internet